Starting out as a cloud mining service provider, CEX.io opened its doors back in 2013. Although CEX.io is no longer in the cloud mining business, they have since positioned themselves as one of the world's leading self-regulated cryptocurrency exchanges, making investing in cryptocurrency as simple as possible. 
CEX.io acts as both brokerage firm spot selling Bitcoin and other major cryptocurrencies to its users, as well as a trading platform that features four different fiat currencies paired with some of the most prominent cryptocurrencies, such as Ethereum (ETH), Bitcoin Cash (BCH) and Litecoin (LTC).
Getting started and buying crypto on CEX.io for a new user can be a daunting experience for those not experienced with purchasing cryptocurrency. Because of this, we will cover the basics of buying cryptocurrency on CEX.io using our step-by-step guide. 
Purchasing Cryptocurrency on CEX.io
Step 1: To begin using CEX.io for exchanging cryptocurrencies is registering an account on the platform.
CEX.io allows you to register an account in several ways, you can opt for the traditional method of signing by providing an email address and password, or choose any of the social media sign-up options like Telegram, Facebook, Google, VK, or Github.
If you choose any of the social media sign-up options, then you will have to provide and confirm your email ID in an additional step.
Step 2: After registeirng your account. CEX.io will ask you to provide and verify your phone number. Simply enter your phone number and verify this by entering the code you are sent by SMS. 
Once verified, you will have then reached the first of four account verification levels. This sets your daily purchase limit at $1,000 and the monthly limit at $3,000.
Optional Step: At this stage, you can opt to complete additional verification requirements that will enable you to purchase an increased quantity of cryptocurrency per order.
To do this, you can click on the 'Verification' link from the drop-down menu in the top right corner of the screen.
When you clear the third stage of verification, you can purchase up to $200,000/day or $500,000/month using your credit or debit card.
Further clearance under 'Corporate Verification' would remove any purchase restrictions for your account.
Step 3: It is recommended to complete at least the identity and address verification steps to enjoy all the features of the CEX.io platform.
To complete identity verification, you will have to fill out a short 8-step form. This form will require you to upload proof of identity, such as your passport or national ID. You will also be required to take a selfie while holding the ID document you previously uploaded.
After this, simply complete the remaining verification steps to unlock all CEX.io features.
Step 4: To begin purchasing cryptocurrencies at market rates, click on the 'BUY/SELL' link in the top navigation window to take you to the Buy/Sell page. Here, you will be able to select a cryptocurrency to purchase, and either select a pre-set value, or enter a specific amount using the calculator on the right-hand side.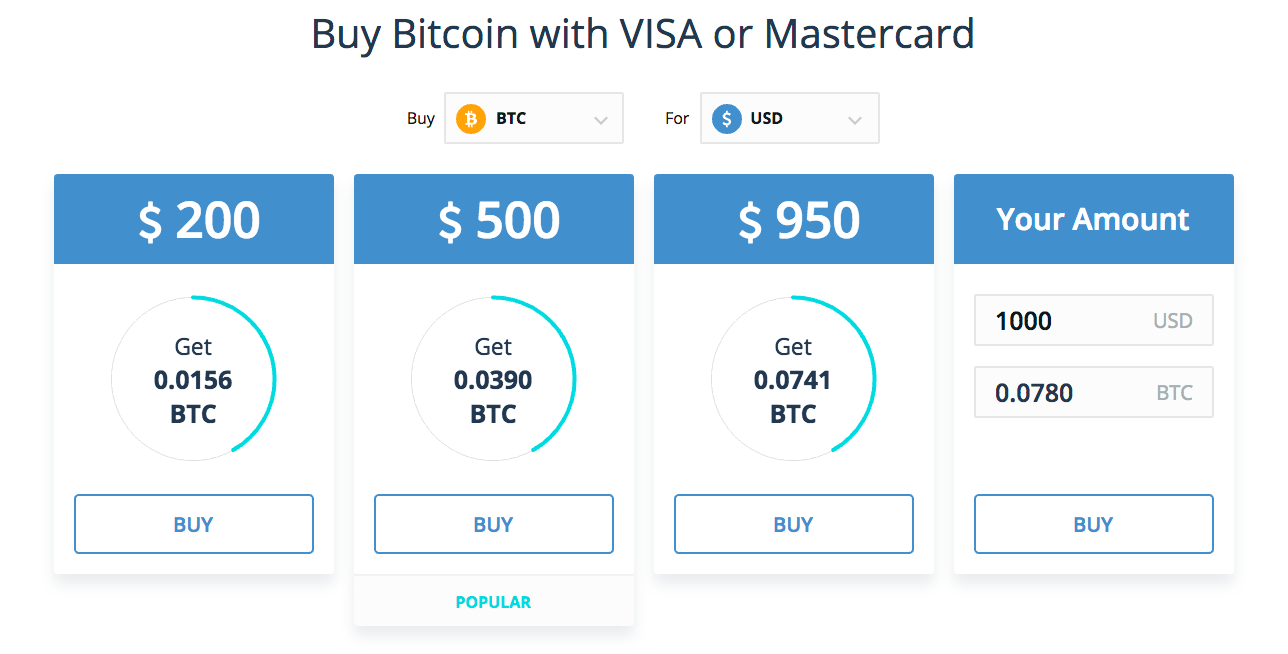 Step 5: Once the desired amount of crypto has been set, click the 'BUY' button to process to the payment page. 
If you have completed your account verification, then you can use your saved credit and debit cards, or CEX account balance to complete the payment. You will also be able to enter a new payment option using the '+ Add new card' button. 
Note that by default, CEX.io will store all cryptocurrencies purchased on the platform in your CEX.io wallet. If you want this to be sent to an external wallet address, you will need to enter this in the 'Send to address' field.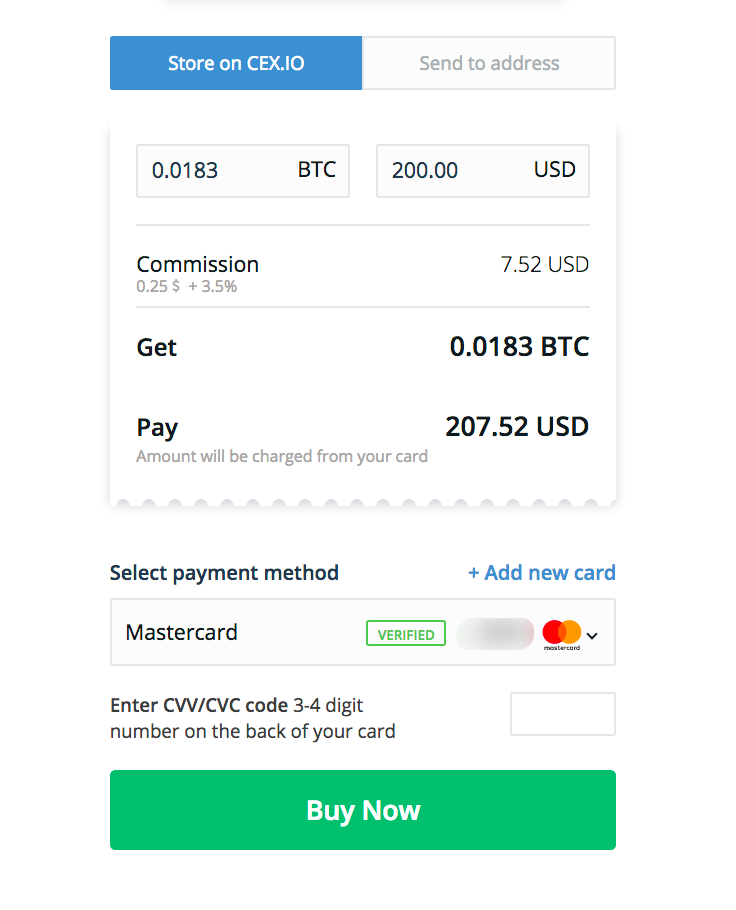 Step 6: At this stage, CEX.io will show you the brokerage commission, applied fees and other details of the order. If you are happy with the details, click the 'Buy Now' button to make the payment. Depending on your payment option, you may be navigated to your card issuer's payment confirmation page before the payment is processed.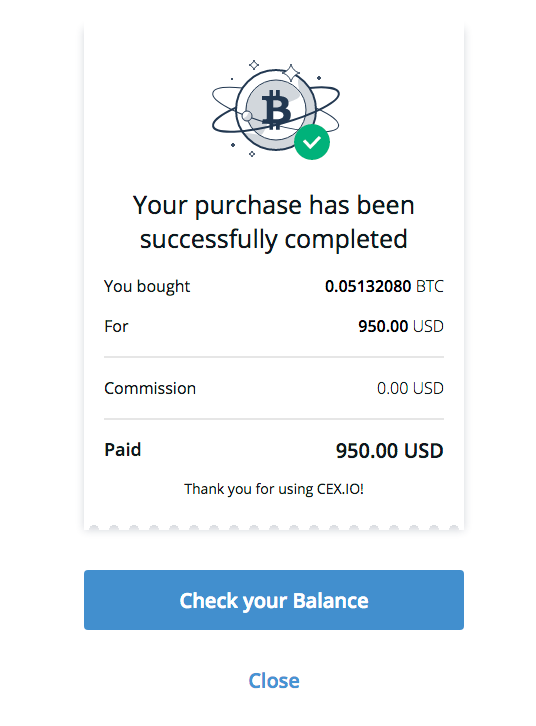 Step 7: Once your payment is complete, the purchased amount of cryptocurrency will be sent to your CEX.io account balance, or external wallet depending on your preference. You will then be free to transfer these funds at will or sell them back on the platform at a later date if you have completed verification.
---
Image credits: CEX.io